What is Inbound Marketing?
March 24, 2015
The Neighborhood Website: Authenticity and the New Buyer Mentality
April 28, 2015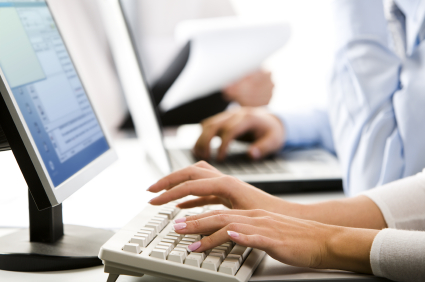 The short answer to this question is NO. SEO is not scam, but there are plenty of scammers who claim to practice SEO (search engine optimization). It's no different than other industries where there is money to be made. There are no SEO standards or professional licenses, so virtually anyone can call themselves an SEO expert.
It's a fact— there is huge value to businesses in ranking high in organic search results, and there are many tactics that have an impact on achieving those results. It can be very confusing to the typical business owner or executive that is looking to increase their organic website traffic. As a result, it's a ripe playground for scammers and unethical businesses. Unfortunately, they tarnish the reputation of the profession as a whole.
Not Everything On The Internet Is True
I'm sure you already know this, but in the case of SEO services. it's even more true. A plethora of information on SEO can be found online. Some of it is legitimate, but a lot of it is misinformation created by scammers to create doubt and confusion. Most business owners and executives know they need to rank well in the organic search results or risk losing business to their competitors. Herein lies the PAIN which scammers prey on – they want to be to #1 on Google and they want it now.
There is no silver bullet. SEO is not a one-time event. Unfortunately, plenty of people are searching for easy solutions and they are the primary targets of scammers. If ranking well in the organic search results is not important to you, then you really don't have cause for concern. But….is there any one serious business person that doesn't care how they rank in search results?
The Real Question
If you understand the value and importance of ranking well in the organic search results, then the real question you should be asking is whether the SEO firm you are hiring is a scam. There are thousands of SEO Pros & Gurus but the truth is that the majority are not competent professionals. Be cautious about selecting an SEO company to work with.
Choose Wisely
According to Google, "While Google doesn't comment on specific companies, we've encountered firms calling themselves SEOs who follow practices that are clearly beyond the pale of accepted business behavior. Be careful." Google offers some more great advice on how to select a SEO company and what to look out for. Listed below are some tips direct from Google. Read the complete article.
Be wary of SEO firms and web consultants or agencies that send you email out of the blue – We get these all the time!
No one can guarantee a #1 ranking on Google.
Be careful if a SEO company is secretive or won't clearly explain what they intend to do.
Be sure to understand where the money goes.
We put together our own list of what to watch out for.
Watch out for Fast-Talkers
Watch out for Guarantees
Watch our for Black Hat Tactics
Watch out for people who tell you Social Media is the same as SEO
Watch out for bad Social Media Optimization (SMO)
Read our full article, 5 Things Your SEO Company Doesn't Want You To Know.
If you're confused or looking for a SEO company in Greenville, SC, then give us a call at 864.288.6162 or schedule a free consultation.