An Expert in Everything: Content Writing Tips for Any Industry
July 9, 2015
Advice for the New Kid in Inbound Marketing
July 27, 2015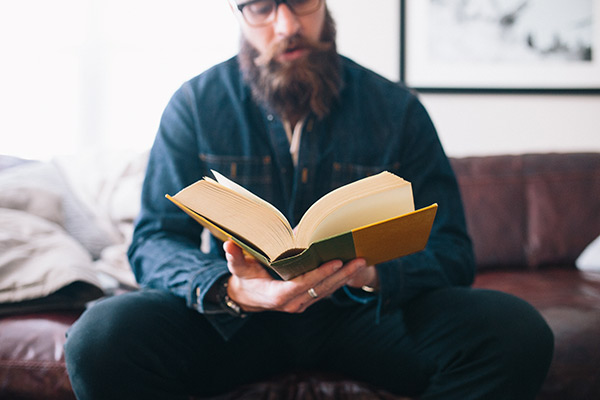 People spend the better part of their day staring at some type of electronic device – be it a computer, a tablet, a phone, or even a smart watch. All that time spent on electronic devices means exposure to countless brand messages per day, so it can be hard to really make your message stand out. One great way to try to break through the clutter is to stop trying to sell your products/services and instead tell stories about them that speak to the consumers' emotions and needs. Now I don't mean you should start telling tall tales — just be honest and show how your products/services fit into consumers' lives.
How this Works
Storytelling is a chance to captivate your audience and differentiate your brand from others which gives you and the consumer an opportunity to really connect with each other. To be a successful storyteller you need to always be aware of who your audience is and what their needs are so you can shape your messaging in a way you know will resonate with them. (This is where an inbound marketing approach and accurate personas can really come in handy.)
A good way to start getting into the storytelling mindset is to adopt a mentality similar to that of a concerned friend trying to help solve a problem; inform the consumers what you have to offer and how it can meet a need in their lives. To do this you need to shift away from the classic "salesman-pushing-a-purchase" mentality. When the consumer feels that you're on their side, they are far more likely to take the time to hear what you have to say.
What You'll Get
Your audience will appreciate the time you took to connect with them, and they are likely to repay you by choosing and trusting your brand over the competition; so, if done correctly, engaging in storytelling can lead to more conversions and better brand equity. If your products/services live up to what you've been saying about them you also stand a chance at gaining a valuable lifetime customer!
If this all sounds great but you're still not sure just quite how to go about it, contact us here at Waypost because we would love to help you tell your story! (After all, we're all experts in everything!)