The Importance of Having a Clean Business Website
September 29, 2016
Are Your Leads Qualified? Make Your Lead Generation Work For You
October 28, 2016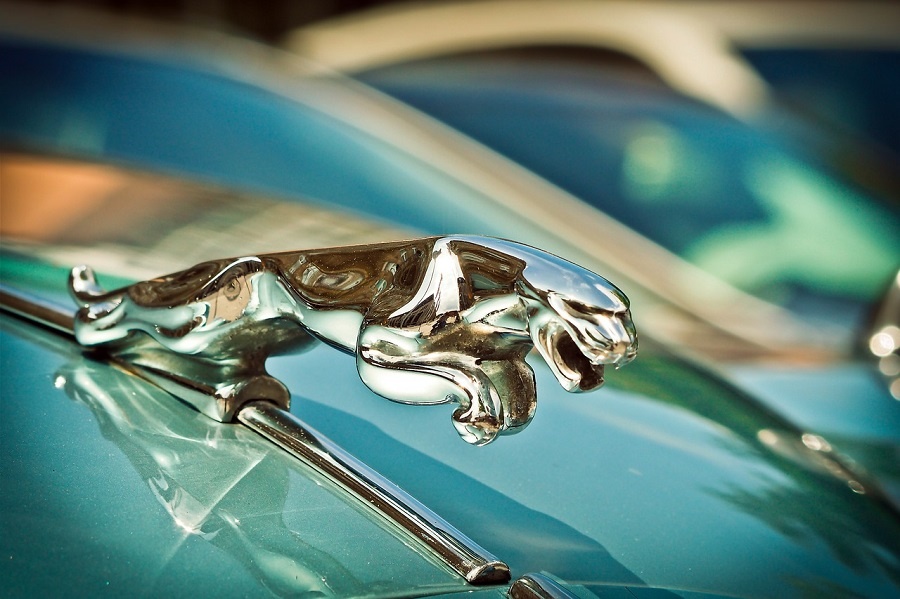 So, you're in the luxury living industry (or 'Luxe Life,' as we like to call it over here) helping your clients reward their hard work with a little investment in their lifestyle — that sounds awesome! You provide the quality, comfort, style, and charm that your buyer personas are looking for, but how do you begin to convey that to them?
You may think that a hefty price tag will convey how top-of-the-line your product or service is, but will ultimately scare people away who are looking for a deal. So how do you handle pricing? Of course there's an estimated price range in your head based on your expenses and your industry average (or so we hope), but do the numbers you put together actually matter? Let's try to find out if they do, and if not, what does?
The "Fraction Syndrome"
These $0.99 numbers seem to be everywhere, but why? Believe it or not, this clever trick actually dates all the way back in the 1800s, and its only goal was convincing the gullible that they were getting a bargain. See for yourself! Step into any nearby store and take a look at a few price tags, then go to a more upscale store and do the same thing and compare your results.
Here are some examples:
A 2 qt. saucepan from Walmart runs for about $14.58 while one from Williams-Sonoma is tagged for $70
A sampler box of Russell Stover chocolates is $26.99 and one from Godiva is $52
An umbrella from Target is $22.99 but one from Kate Spade is $38
This form of psychological pricing aims to act on people's impulsive and chaotic buying habits making them feel like they are getting an offer of a lifetime, even though there's clearly a difference in quality between each of the products we compared. So, should you apply this to your luxury product or service, pricing your custom pools at $19,999.99 rather than $21,000? Nope!
But why not?
Your buyer personas care about price, but they don't necessarily find it more important than the value of their purchase. When you position your brand as luxury, equate your products or services with quality, and make clear the value their investment, you won't have to rely on these psychological pricing games or discounts; your clients are smart enough to know a real deal doesn't always mean saving a few dollars.
Luxe Life purchases are in no way an impulsive purchases, so the more up front you can be about pricing, the more credible you appear in the eyes of the consumer.
The "Expensive Game"
Remember when we said your customers care more about value than price? Well that's because the concept of "luxury" can fit into 3 different value categories:
Symbolic Value: "How exclusive is this product?"
Functional Value: "Does this product possess a high-level of craftsmanship?"
Experiential Value: "Will this product add to the enjoyment of my everyday life?"
Your product or service might fit into any combination of these three value categories on a shopper-to-shopper basis. Regardless, these are all ways in which actual and perceived value are held in higher regard than price. Let's look at an example.
While some consumers may opt to buy a Rolex watch just because of the status and high price, most choose Rolex watches for their advanced performance, impeccable design, service support, and longevity — a much more complex marketing challenge, right?
Turns out that for the majority of us, luxury without intrinsic value is simply short-lived. So, unless WILDLY out of their budget, buyers don't necessarily pay as much attention to price as they do absence of compromise at the expense of quality, impeccability, and refined features. So, rather than getting hung up on pricing, first make sure the product you offer is the best it can be for your buyers, then price it reasonably.
So, Does Pricing Matter?
Of course it does! Your clients worked hard to be able to afford whatever it is that you're offering, they aren't going to just blow all their money and throw their budget out the window, but they're also not going to try to take the easy way out and buy a sub par product just to save a little bit of money.
But also, pricing kind of doesn't matter. What DOES matter is whether your customers' perceived value of your product or service equals or exceeds your price tag. Given the psychology of luxury buyers, the features of the luxury items are way more important for the majority of your clients, so this is what your business should be focusing on in the first place!
Value and pricing are just the tip of the iceberg when it comes to marketing upscale products and services. Luckily for you, we have en entire ebook about digital marketing for high-end products and the values of a luxury item. Download your free copy below to learn more.