5 Bad Habits Your SEO Company Is Hiding From You
April 17, 2018
5 Digital Marketing Best Practices for Law Firms
April 19, 2018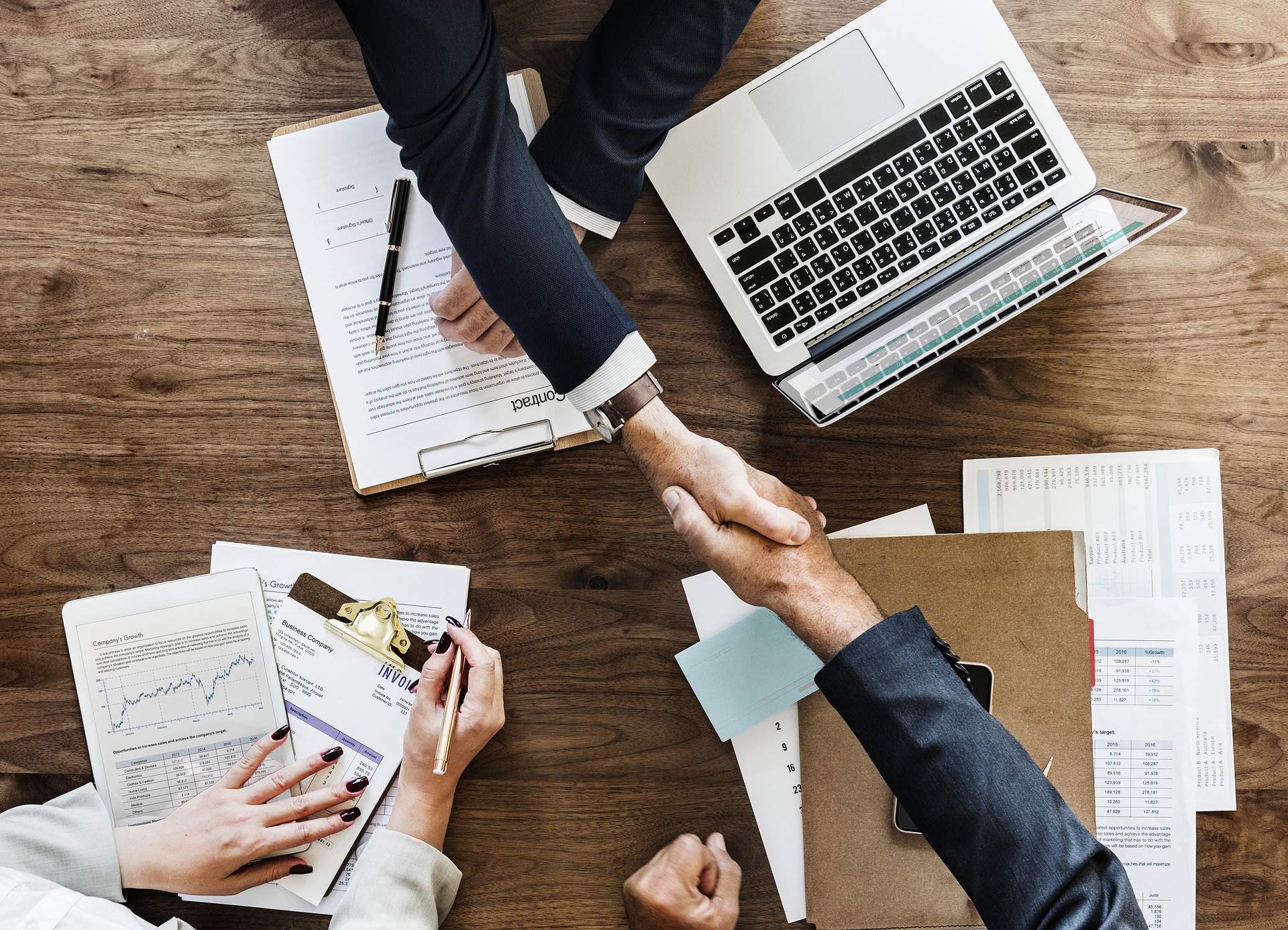 Let's say your company is looking for a new web design and digital marketing agency. You put out a request for proposals, and a few agencies respond back with their strategies and pricing. The strategies all look comparable, but pricing is all over the map—"Company 1″ quoted the website at $3,000, their marketing services were only $800 dollars a month, and you can cancel at any time; meanwhile, "Company 2" priced the new site at $8,000 and went on to ask for a 12 month commitment for marketing activities that ran an additional $4,000 thousand dollars per month.
If both companies are offering roughly the same services (for the sake of this scenario, let's say both companies quoted you for blogging, social media, landing page creation, and email newsletters), why not go for the cheaper one? After all, if Company 2 can do it for that price, why can't Company 1?
Clearly they're just trying to price gouge you, right?
Not so much. As with virtually everything in life, you get what you pay for.
Let me show you what I mean:
Web Design
Company 1 jumps right in on design, ultimately delivering a decent-looking site that is fresher and bit more modern, but essentially unchanged. It functions properly on all devices and has the exact same content you had before.
Before web design even begins, Company 2 will comb through your current site and ask you a few questions in an effort to figure out if your website is actually doing its job. They'll pull together a site plan with carefully designed sales funnels, and once they have your approval on the sitemap, they'll start designing a draft and tweaking or adding content as needed. Ultimately they'll deliver a site that's not only built to convert, but that's built in such a way that it can grow, scale, and change with your company.
Blogging
Company 1 blogs often enough to keep your site updated with some fresh content. Some companies will write your articles in-house while others might outsource them through a blog factory. They'll likely pick your topics and even publish the articles for you without ever bothering you.
Company 2, on the other hand, understands that blogging for blogging's sake will get you nowhere and that your articles should support your company's bigger-picture digital marketing strategy. They'll take into consideration your company's growth goals, keyword rankings, and search terms to guarantee they cover the right topics. For the first few months they'll rely on collaboration with you as they become experts in your industry and will not publish anything without verifying with you that it's 100% accurate. They'll assign one person to your account who will learn your business backwards and forwards and won't trust your content writing to third party vendors.
Social Media
Company 1 might or might not get access to your social media accounts. If they do, they'll post links back to your site pages and blog articles in an effort to generate traffic and—hopefully—leads. If they don't have access, they'll draft up posts for you and will turn them over to you to see that they get published.
In addition to sharing some links back to your site and blog (but not too many as they don't want you to come across as being too salesy), Company 2 will also put aside some time each week to research and share other content that's relevant to your followers for the sake of delighting them. They'll also craft a strategy to guarantee they spend their time on the right social channels (after all, posting an adorable story on Instagram is meaningless if your personas are looking for technical information on LinkedIn).
Landing Pages
Company 1 can help you publish landing pages to showcase special offers or promotions you want people to sign up for, complete with a form to capture leads and an in-line thank you message for those who submit their information.
Company 2 will want to know as early in advance as possible if you have any upcoming promotions they should start planning for, and can even suggest content offers or in-store promotions that should resonate with your buyers if you don't have anything in mind. Then once it's time to actually make the page, not only will they cover all the details of your offer, but they'll properly layout the content so that it both matches the rest of your site and contributes to a positive user experience. They'll also make graphical calls-to-action that can be added to relevant site pages to further drive people to the offer, and they'll create a corresponding thank you page that alerts the user to their next steps and suggests other pieces of your content that your leads are likely to enjoy.
Email
Company 1 is happy to draft up emails to put out announcements to your prospects and current customers, and they'll make sure the email is sent in a timely manner. The email will match your brand and link back to your site just like a good email should.
Company 2 understands that email marketing is truly one of the most cost-effective marketing tools for businesses, but also knows that many people skim their inbox without looking too closely. In order to combat inbox overload, they'll make sure that the email is sent at the right time and use a subject line that speaks directly to your buyer personas so that it stands out in their inboxes. They'll optimize the content inside to maximize deliverability and engagement so that you start building a reputation for sending valuable emails that people know they need to open and read. They'll make sure your subscribers receive worthwhile information from you regularly and won't wait to update them until you've got an announcement.
Contract
Company 1 doesn't want you to feel bound by a contract or pressured into paying for services you find unnecessary, so they work on a project-by-project basis and won't make you sign a long-term contract. They let you call the shots every step of the way.
Company 2 understands that marketing efforts take time to gain traction and start producing meaningful results, so their contract is meant to keep you on board long enough to see your investment pay off. Though they also recognize that needs and priorities change and that the marketing activities outlined in the contract you initially signed up for—however custom it may have been—might not still be the activities you need right now, so they're flexible and are always willing to rearrange their efforts to best serve your business' interests. They want to ensure you're seeing value in every possible area.
Which is the Better Choice?
Obviously price is always going to be a major deciding factor for any business, but we suggest that in addition to considering price you also pay attention to value. In this example, either way you're getting what you asked for—a new site, fresh blog content, a presence on social channels, lead-generating landing pages, and emails to help you stay in touch with your contacts—the real difference is in the quality and communication.
Company 1 delivers on the basics, but it's a very reactive approach and there's little to no collaboration. They see themselves as a resource for your business. They want to help you right now. To be blunt: you'll spend the bare minimum, and you'll get the bare minimum.
On the other hand, with Company 2, there's more work and collaboration on the front end to guarantee every piece of content is accurate and ultimately contributes to achieving your business' goals.
There's a thoughtful, cohesive strategy that is centered around building trust and earning conversions. They see themselves as a partner—a true extension of your business. They want to invest as much in your business as you invested in theirs. They're looking ahead and want to help you grow long term.
With this option, the costs will be higher, but with the leads and customers you're generating, the investment will pay for itself and then some.
So Before You Make Your Choice, Answer These Questions:
Do you want some quick wins, or do you want to build a strategy that's intended for long-term growth?
Do you want someone who will do everything you tell them to do no questions asked, or do you need someone who can guide you on the right activities and messaging?
Do you see marketing as just a way to keep up with your competitors, or as a way to generate quality leads that are more likely to go on to become customers?
Do you just want to keep doing what you've always done, or do you want to get serious about establishing yourself as an expert in your field who's still going to be around and relevant 40 years from now?
You can pay for people who do marketing and web design, or you can pay for a team of Marketers and Designers.
If you're looking for a "Company 2," let's talk.
We don't sell "one and done" projects and services. The old approach to digital marketing treated websites and advertising campaigns the same way people treat cars and TVs—every 5 years you scrap the old one and upgrade to the latest and greatest. The problem with this approach is that you're only really impressing anyone in the first few months after upgrading. The rest of that time you're simply living with whatever results come your way. And what happens if the upgrade proves ineffective?
If you're truly interested in growth, choose a partner who will continue to evaluate results and revise strategies on a monthly, weekly, or even daily basis—a partner like us who will keep you relevant year after year with your latest growth goals informing every decision. Yes, you may spend a little more, but we'll get you results.