Do You Feel Like You're Failing at HubSpot?
October 27, 2017
4 Digital Marketing Tactics for Manufacturing Companies
November 16, 2017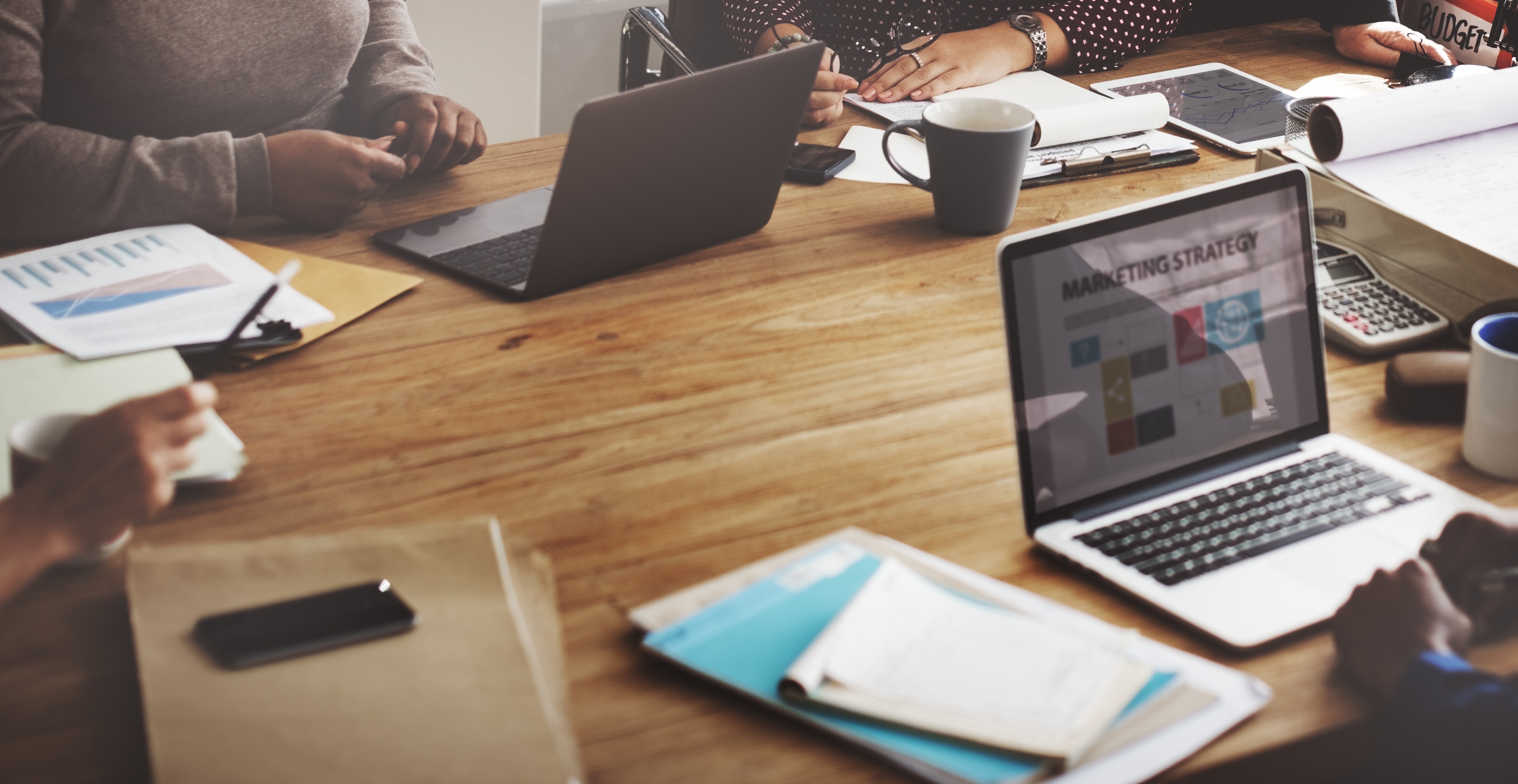 Putting together an effective marketing campaign takes a lot of work. There are a lot of moving pieces that all need to come together into one cohesive product that works flawlessly to accomplish your pre-planned goals.
In order to build a campaign that is synchronized and effective, you need some basic (although complex and well thought-out) components.
Here are 5 of the most important things you'll need when crafting an effective marketing campaign.
1. Well-Defined Goals
Before you can even begin to get started with writing blogs, building emails, or designing layouts, you HAVE to have a goal or measure of success for your marketing campaign. Victory is impossible to achieve if you don't know exactly what victory means in the context of your marketing strategy.
When planning for a new marketing campaign, make sure you sit down with your strategists and any other involved personnel to hash out what success is going to look like for this particular campaign.
2. Carefully Crafted Strategy
Strategy, just like setting goals, is another campaign must-have that starts before you even begin developing your assets. Your campaign has little chance of success without first creating a strategy. The campaign strategy is the groundwork for everything you do here on out.
Strategy includes things like target audience, demographics, geographical targets, and sociology. It should also include what channels you intend to use, and how you're going to utilize them.
It is extremely important to know who you're marketing to. Taking a shotgun approach and trying to hit everyone with little thought about how your messaging will impact each audience could actually end up hurting your campaign.
Instead, tailor your campaigns for each target audience so that every part of it is relevant to them. You may spend longer in both planning and development, but we guarantee your campaign will be much more effective. This is where developing buyer personas comes in handy. Having buyer personas as part of your marketing strategy can help you immensely when you get to the next stage.
3. Captivating, Targeted Content
Next on our list of campaign must-haves is content. Once you've come up with a goal, and built out the strategy for your campaign, it's time to put some meat on your campaign skeleton.
Content is going to take up the bulk of your time during marketing campaign development. Content is all the messaging for your marketing campaign. This includes the copy for your blog posts, emails, paid ads, social posts, eBooks, infographics, landing pages, and any other marketing channel you've decided to use in your campaign. If you can't have an effective campaign without a goal and strategy, you can't have a campaign at all without content.
Remember when I mentioned that having buyer personas would be super helpful for developing content? That's because buyers today are extremely intelligent and know what they want to hear.
As you're developing content, you need to have the specific people you're marketing to in mind and phrase things so that they are relevant to the buyer.
There are few things as annoying to buyers as getting an email or other piece of marketing content and finding they've wasted their time because the messaging has nothing to do with them as a person. Buyer personas aren't a waste of time—they really help you when it comes to creating that next level content and capturing the attention (and money) of your target audience.
If you need help creating great buyer personas, check out this awesome guide!
4. Eye-Catching Design
We can't state this enough: "eye catching" does not mean throwing yourself headlong into every new trend or drowning your design in a rainbow of neon colors. You don't want to capture people's attention with gimmicks, because then you lose their trust.
Instead, you want beautiful designs that have a natural flow, assist the viewer in seeing the messaging, and reinforce the content to create a lasting impression.
Lazy design without any thought or planning is a great way to tell your hard-earned audience that you don't particularly care about what they want at all. Today's consumers really care about these seemingly tiny details.
While a lot of businesses choose to cut back their budgets when it comes to graphic design, the most successful companies know how to utilize great graphic design to help their content stand out.
5. Strong CTAs
Congratulations! you've successfully gotten someone to read your blog post, eBook, or social media post. But now how do you get them to take the next step? What do you want your readers and viewers to do?
CTAs (Calls to Action) are a combination of captivating design and precisely worded copy. They are crafted for the singular purpose of converting viewers and readers into engaged leads. This is where you really need to drill down and figure out what is going to resonate with your audience (think buyer personas again). Write one or two lines that sum up what they can expect to get from a relationship with you, and a button asking them to commit to that relationship.
The best CTAs will work in perfect conjunction with your captivating content and eye-catching design to make your audience want to do business with you.
While this list of campaign must-haves is by no means exhaustive, we believe that including these 5 components in your next campaign will make a huge difference, and set yours apart from the competition. It's going to take a lot of work, but it will be well worth it when the crowds come flocking to see what you're going to do next!
Need help beyond just campaigns? Download our eBook The Marketer's Guide to Inbound Marketing below for even more must-haves and best practices!