10 Social Media Best Practices
January 29, 2016
Search Engine Optimization: What Should the Service Include?
February 17, 2016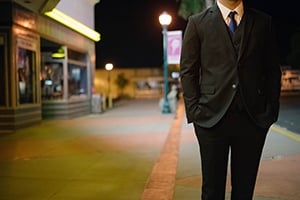 Whether you've planned it or not, you already have a reputation.
It's either positive or negative. If your target cannot find any content (visual and textual) on your brand online, it tells them you're not important. If they find a negative review on the first page of Google, it tells them you're not worth their time.
The good news is that it's up to you to boost your resources and start managing this delicate process. A single mistake, one typo in your brand name, one bad review might make you lose hundreds of leads, but, thankfully, there are ways to make your reputation shine online.
It's Not Just SEO Anymore
Reputation management used to be a part of SEO (Search Engine Optimization), which ensured your Google results showed relevant and positive links. That's where you would usually call it a day and leave.
In 2016, reputation management will entirely stop being a part of SEO—it will become an inclusive umbrella for every marketing message you send out to the community.
So, here is what you need to know about managing your brand's online reputation in 2016.
Social Listening
Social listening is getting more and more crucial. Monitoring what users are saying about your brand, your products or services, your competitors, or your industry will not only give you an idea of where you stand as a brand, but will also offer suggestions on how to improve it.
Remember, people are honest when they think you're not listening. Find that honest feedback in social media and use it for improvement.
User-Generated Content
Besides marketing and web design agencies, there are millions of users out there who generate content every day. They produce videos, images, tweets, vines, etc.
In 2016, your actions and your marketing strategy can actually influence the type of content your audience generates. Did a customer just buy your product and publish a selfie with it on Instagram? Find it and make it your most valuable marketing material.
Ask for user-generated content.
Users will not generate content about your brand if you don't encourage it. Negative experience is more likely to make a user to leave a review than a positive one. This is unfair, but it's true in most cases. Thankfully, you can manage this process more than you think. Nike and Adidas have been leading an Instagram race for as long as we can remember Instagram. How is their reputation measured now? With hashtags used by the community, i.e. user-generated content.
Client Testimonials & Reviews
Have you just finished an important project? You spent hours on making sure the goals are met, the client is happy 24/7, and you might even extend your contract with them. Now what?
Whether it's on Yelp, Google or Glassdoor, you need to encourage your customers to share their positive experience with the world. A blog post might be lost on Google's 5th page in 2 years, but a review will stay on top for a long time.
It's not surprising that food and beverage, movie and beauty industries are entirely built on reviews—it's the foundation of their online reputation. We will see this trend expand to other industries as well in 2016. What's needed on your part is to make sure you possess the right tools and human resources to run the race.
Attract your customers and educate them, because they are your best marketers. Be prepared to get bad reviews, and have a marketing team that can gain benefit from every bad review published online.
Employee Satisfaction & Reviews
Are you doing a great job sending out weekly email newsletters to your leads? That's great, but you should also consider sending them to your employees as well.
Never ignore what's going on inside your company. Your employees are your brand ambassadors and they need to be communicated with on a regular basis. They need to be kept just as happy as the client, and very often reminded about the best times they have while working at your company.
What then? Sit back and enjoy your best experts promoting your brand without any intention. This includes employment reviews, engagement on social media, word-of-mouth marketing, and more.
Engage with Community
Leave aside the good old self-praise. In 2016 it is nearly unacceptable to indulge in marketing arrogance and brag about your awesomeness.
Your audience has seen hundreds of such declarations and is already immune to them. Instead, show them why they need to choose you instead of your competitor.
When your customer Googles you, will they find a topic of their own interest in your blog post? Will they see you as a part of their world?
With every single piece content published on your website and beyond, your brand must express community involvement. Examples of this include contributions to the development of your own industry, to social responsibility programs, to charities, and "giving back to the community" in many ways.
It is vitally important to be utterly genuine in order to be believable. A brand that cares is much more reputable than a brand that sells. Running ads about Microsoft's new apps that improve community development in third-world countries is not just an infomercial … it's marketing and reputation management.
Don't Shy Away from Mentions
Sometimes a mention in a top-tier publication is worth more than an entire guest post. A mention on Forbes will give you and your website strength and importance.
Don't shy away from networking, conducting Public Relations in parallel with your advertising strategy, and simply talking to bloggers about the things that matter to them.
Aim at a mention, not an article review.
Bonus tip: 2016 is going to be even more targeted than 2015. Correct targeting and personalization is a trend all brands should be investing in. With all the commercial noise out there, your every email campaign and social media post must appear in the right time, in the right place.
Target the social media networks you want to conquer, target your audience, target the products based on priority … everything needs clever targeting.
And finally, remember that reputation management takes time and your company needs a consistent approach and a strategy to succeed. Take a look at some of the top telecommunications companies in the US like AT&T and Verizon—all bad reviews and negative experiences are responded to right away… And not only with helpful tips and ways to solve the problem, but also a personalized contact.
Therefore, start selling your brand together with your products and services. Your reputation is a more long-term ROI than a holiday sale.
If you're reading this and thinking, "Man. I really need a marketing department! How can I possibly afford that?" then you need to call Waypost. We can handle all of your marketing activities including reputation management, and you get a whole team of people for about the salary of one on-staff marketing professional. We can be reached at (864) 288-6162 or by contacting us online.
<