How Long Does It Take for Inbound Marketing to Work?
May 26, 2016
Our B2B Customers are Not Online, Why Should We Be?
June 2, 2016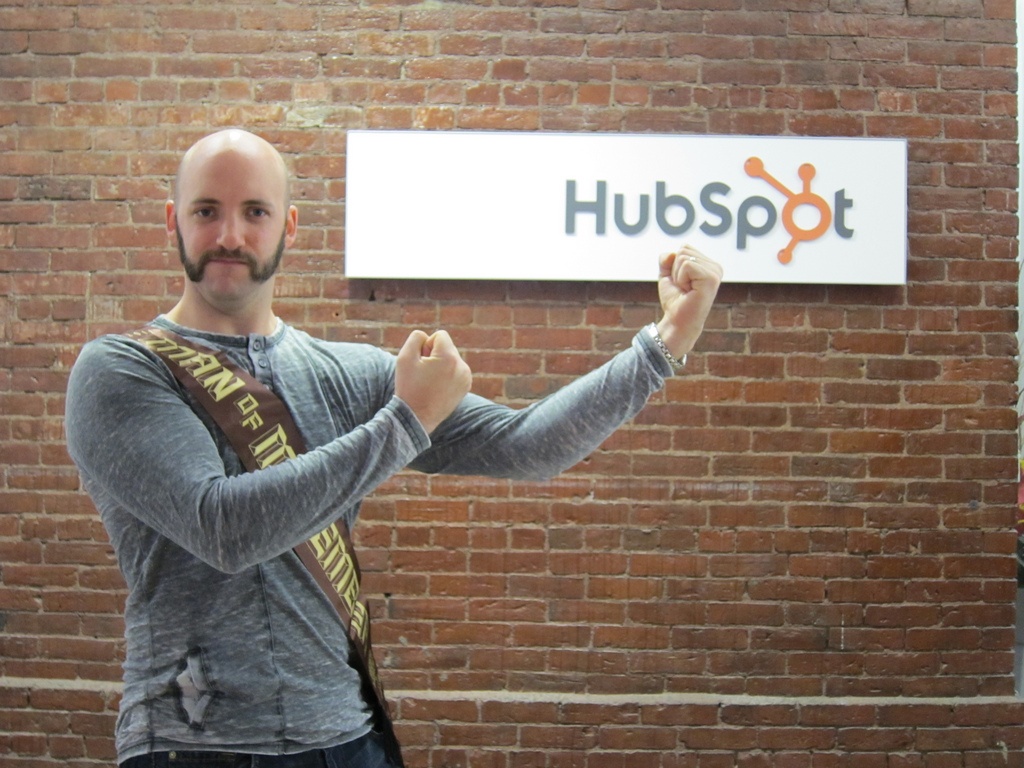 Photo Credit: Adam Gerard
You're not only thinking about investing in digital marketing, but you are also considering doing it the inbound way, and that requires a budget and a long-term commitment. It's natural that you should wonder about the costs, and most importantly, why you should pay for Hubspot's marketing automation tool when you can technically attain the same results using much cheaper tools. So, why do we use Hubspot?
Here's the answer.
Because it's efficient. And here's why:
Inbound marketing is not cheap, but what makes inbound so expensive is not the tools and software we use in the process—it's the human resources (skill, talent, experience) and the most expensive resource there is: time. Software is only a means of organizing the efforts effectively, having a quicker response rate, gaining insights, executing multi-channel campaigns and so on. In brief, it is called marketing automation. Yes, very often our technical capabilities let us win a race and a lead, as well as make any marketing activity targeted and meaningful, instead of scattered and intrusive.
Yes, There are Cheaper Alternatives
Of course, there are cheaper alternatives. In fact, these alternatives are a more reasonable choice if:
Your business cannot afford Hubspot software (sometimes it's that simple!)

You are executing a single-channel campaign (only SEO, or only Social Media, etc.)

You have a team skilled in IT and code (in which case you can use Wordpress, Google Analytics, or develop your own tool)
If any of these three options apply, then Hubspot might not be a good choice for you, but if you can afford such an investment, want to carry a full-force inbound marketing campaign and don't have the human resources to handle it, read on.
The Price is Relative … Really
Single-channel tools like social media scheduling software (i.e. Hootsuite and Buffer) are definitely less expensive than Hubspot's platform. What's more, Google Analytics is completely free, and keyword research tools don't cost much. What's the catch (common, there's got to be one, right)? Using these tools gives you limited opportunities and incomplete insights. First, a promotional campaign is sliced and divided among SEO, Social Media, Email, and Content Management tools, and then the data is collected back from those channels.
What makes this strategy weak is that all pieces of the puzzle are disconnected from each other when you need to maintain the integration and consistency of your marketing activities. In Hubspot, we organize and analyze everything on a single platform, so there is no way data can be lost or misread in relation with other analytics.
Besides single-channel tools, there are also marketing platforms very similar to Hubspot. Other marketing automation softwares like Marketo claim to be a more affordable solution, but "'affordable" doesn't always mean "cheaper."
Marketo bills for its software quarterly, thus easing the burden of the payment that Hubspot demands. Marketo also offers a variation of features based on your budget. However, the features that you can find in Market's high-end packages can be found in any Hubspot package. Considering the budget (regardless of a quarterly or monthly payment) and the features that come with it, Hubspot is actually cheaper than Marketo.
Image and Comparison Credit: TechnologyAdvice.com
Features and Opportunities
When deciding whether a certain software or solution, features are what determine the price and its worth. If you want to save on personalization features, you will eventually save on delivering unique experiences to your visitors, and if that's an essential part of your plan, saving will make your strategy fail.
What's so good about Hubspot and why so many companies are investing in this software is its All-in-One solution. Many marketing automation softwares come in parts, that is you can keep the costs down by simply using specific features and skipping the rest.
Additionally, Hubspot offers a marketing platform with integrated sales dashboard and CRM, complemented by a number of plugins and integrations with other popular business solutions like Salesforce, Sugar, MS Dynamics, and Zoho.
Better Insights!
Data and analytics are the starting and ending points of your campaign, it's really how you determine the success or the painful downfall of your campaign.
If you are committed to inbound marketing and are employing buyer personas to better target your efforts, you need to know how those personas behave in social media, on Google, and your website, right? Taking these numbers and trends from different sources and comparing them means hours of work that could have been executed by a software in a minute, while you were prioritizing strategy and tactics. Isn't that the whole point of marketing automation? Yes, it is!
Hubspot's marketing automation software allows both our marketing and sales teams to check all kinds of analytics at any given point. If marketing needs to know which contacts are currently negotiating a deal with the sales team to determine which marketing channel brings the most customers, they can do it without losing precious time. This can be a great time-saving upgrade for many B2B companies.
Who Will Be Using the Software?
Marketing Automation must be easy, regardless if you are an IT guru or a beginner in code. Some tools are complicated and require certain IT skills, others have a more "human" interface to make the experience better for all kinds of experts, including you.
Hubspot's marketing automation tool allows all members of the team, regardless of their specialization, to get the most out of the tool and data. In fact, it also lets our clients dive deep into their own online performance, understanding which services and pages bring more leads, what trends are existent in social media and use that information to improve their offer.
To sum up everything you just read in a list, here's why we prefer using Hubpost for marketing automation for ourselves and our clients:
Hubspot's marketing automation tool is an All-in-One solution for businesses to organize ALL of their digital marketing efforts on a single platform.

It is combined tool for marketing and sales teams, where they can share data and communicate faster.

It provides you with a full picture of insights and analytics

Your campaigns are organized and run smoothly

You are never late with a Thank You or a Follow Up email, which your customers will love

a bunch of other features that can make or break your sales process.

It's

really

not

expensive if you add the human resources, timing and accuracy to the calculator as well.
Hubspot's marketing automation software is not a magic tool that will guarantee you quality traffic by making you mysteriously appear on the top of Google search results, or go viral on social media. It doesn't increase your email click-through rate and the number of leads you acquire. Everything is still about both hard and smart work, a team that works in parallel with your business with a slicing sharp inbound marketing strategy.
Here's how we switched to Hubspot's marketing automation platform. And here are the results we've achieved in less than 16 months.
If you are ready to automate your inbound marketing efforts, start with your website. Here is our e-Book on 25 Website Must-Haves for driving traffic, leads and sales. Grab your copy, it's free!